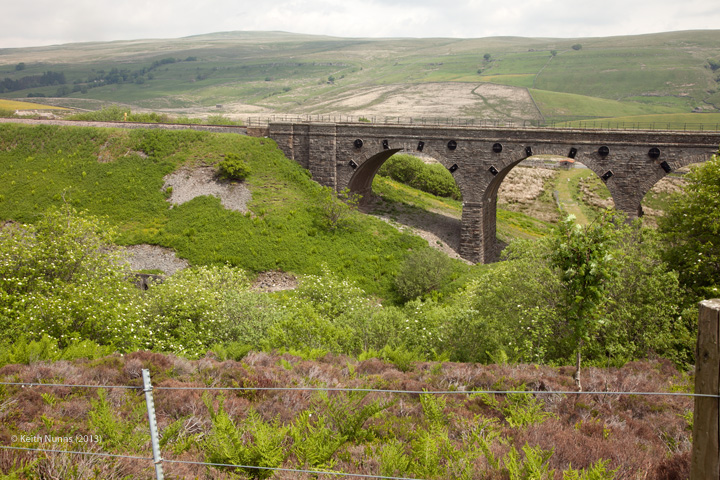 Brief description of image
257720 Bridge 122 South Lunds: Context view from the south west
Image Type
1: Context views
Image Contributor
SCRCA Project Contributor: Keith Nunns
The image is taken from the boundary fence between the access land Network Rail land.  Unfortunately, images were taken when vegetation restricted what is a limited view at best.
Bridge 122 is just visible above the metal fence post on the right of centre.
Bridge 121 - Lunds Viaduct - ref 257690 - is the principal structure in the image. Milepost 257 3/4 - structure ref 257750 - can also be seen to the left of the viaduct above Bridge 122.