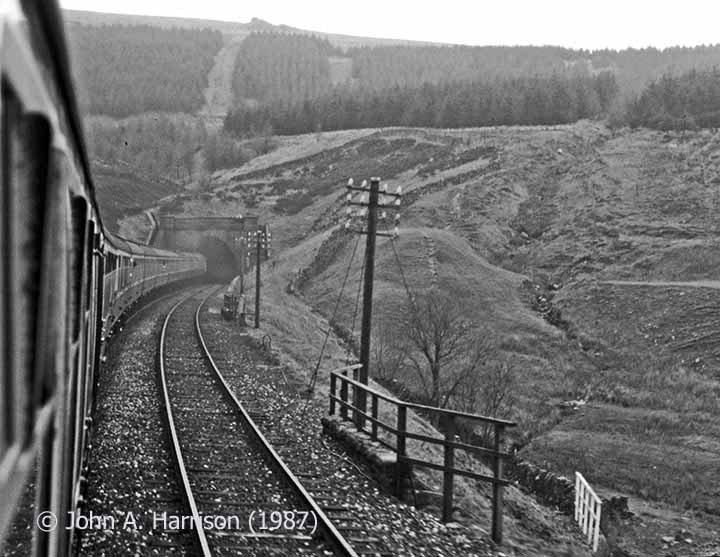 Brief description of image
Blea Moor Tunnel North Portal and Bridge SAC/74: context view from northeast.
Image Contributor
SCRCA Project Contributor: John A. Harrison
Contributor's Reference
P557
The train is about to enter Blea Moor Tunnel ((structure ID 250050) via the north portal (structure ID 250780).
Bridge SAC/74 (structure ID 250850) is clearly visible in the foreground.
Bridge SAC/73 (structure ID 250830) is also visible in the middleground (but only on very close examination).