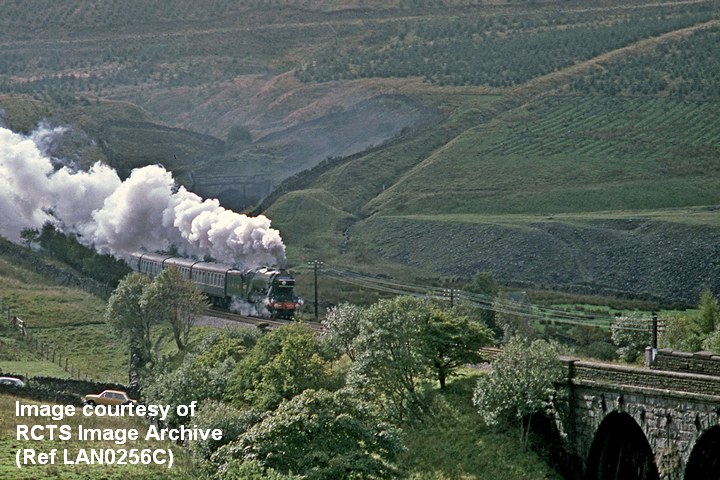 Brief description of image
Blea Moor Tunnel North Portal, spoil tip, Dent Head Viaduct and Flying Scotsman.
Image Contributor
SCRCA Project Contributor: Railway Correspondence and Travel Society (RCTS)
Contributor's Reference
LAN0256C, cropped
The image shows class A3 No. 4472 'Flying Scotsman' on the Lord Bishop / Bishop Treacy / Bishop Eric Treacy Memorial Train passing the spoil tips between the North Portal of Blea Moor Tunnel and Dent Head Viaduct (Bridge SAC/77). Bridge SAC/76 is also partially visible (spanning the road).
This image was kindly supplied by the RCTS Image Archive (RCTS reference LAN0256C) - see:
https://rcts.org.uk/features/archive/
To create the image uploaded here, the original was cropped by approximately one third (to focus on the relative positioning of the key railway structures) and considerabley lightened (to bring-out detail in the shadows).