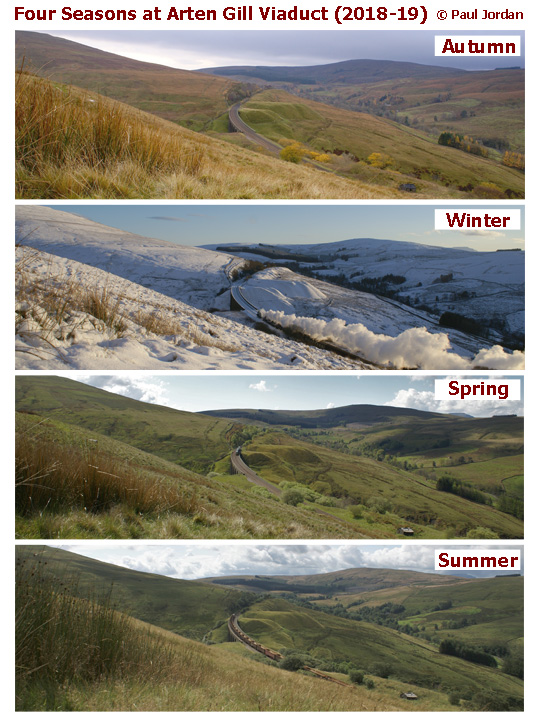 Brief description of image
Montage of context views: Four Seasons at Arten Gill Viaduct (2018-19).
Image Contributor
SCRCA Project Contributor: Paul Jordan
Date-related Note
Autumn 2018 to Summer 2019
This montage of context views shows Arten Gill Viaduct and the adjacent landscape through four consecutive seasons (Autumn 2018 to Summer 2019). The component photographs were taken on the following dates:
Autumn: 11th November, 2018.
Winter: 2nd February, 2019.
Spring: 12th May, 2019.
Summer: 1st August, 2019.