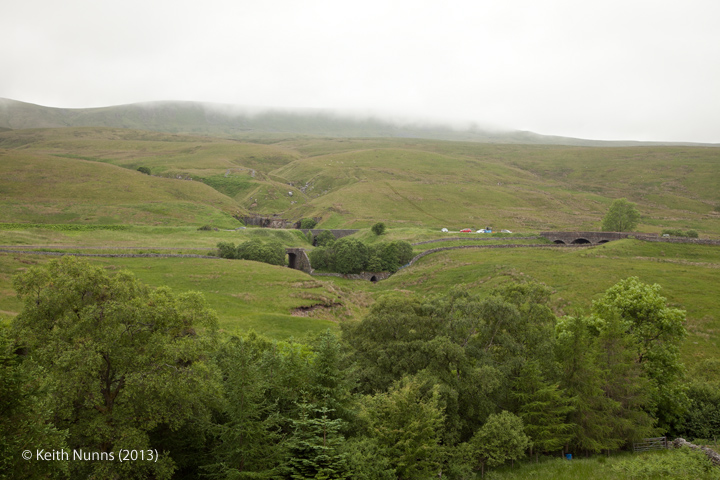 Brief description of image
260310 Bridge SAC/136 - B6259: Context view from the east
Image Contributor
SCRCA Project Contributor: Keith Nunns
Structure ref 260310 - Bridge 136 - B6259 is the three arch bridge to the right.
Structure ref 260260 is the large single arch bridge to the left of centre of the image. The smaller single arch bridge is structure ref 260280 - Bridge 135.
The river Eden flows through the trees at the bottom of the image.