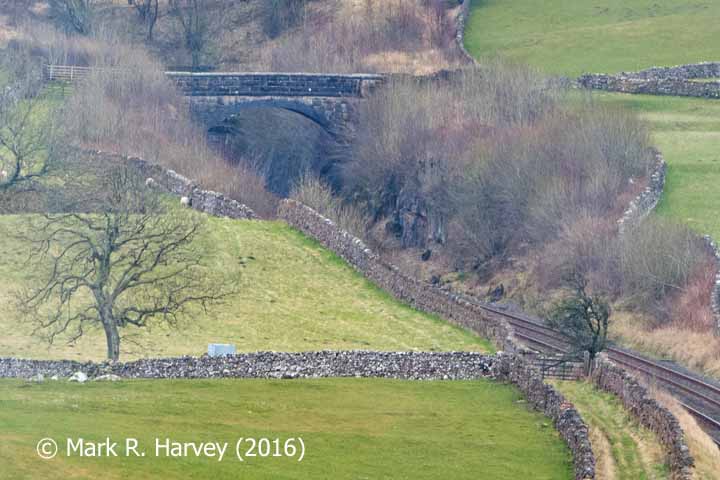 Brief description of image
NNE elevation of Bridge SAC/196, with glimpse of Crosby Garrett Tunnel N portal
Image Type
Elevation view
Image Contributor
SCRCA Project Contributor: Mark R. Harvey
This image is a heavy crop into a photograph taken from half a mile away using a very high-powered telephoto lens.
A significant portion of the north-northeast elevation of Bridge SAC/196 can be seen top-left / top-centre.
A small portion of the north portal of Crosby Garrett Tunnel can just be glimpsed through (beneath and beyond) the arch of bridge SAC/196.