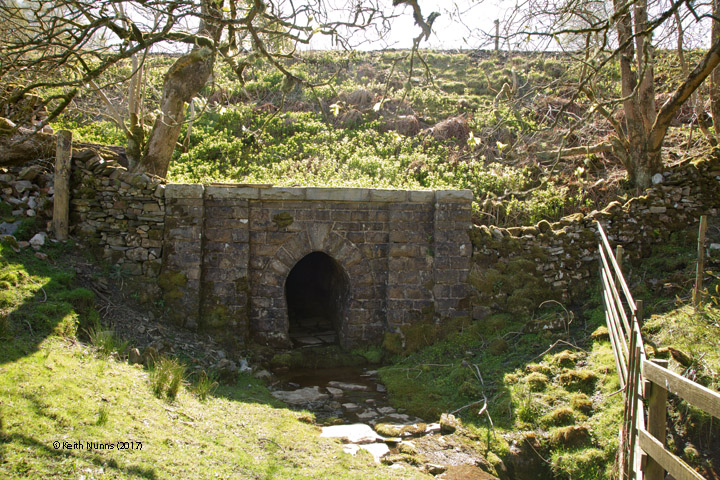 Brief description of image
256240: Bridge SAC/112 - High Scale Farm: Elevation view from the west
Image Type
Elevation view
Image Contributor
SCRCA Project Contributor: Keith Nunns
Access to the structure is difficult.  
The land to the west of the railway is privately owned and the permission of the landowner or tenant is required before entering the land.
The ground is very wet for most of the year although as can be seen in the photograph, on the day of this visit the land and stream bed were very dry.