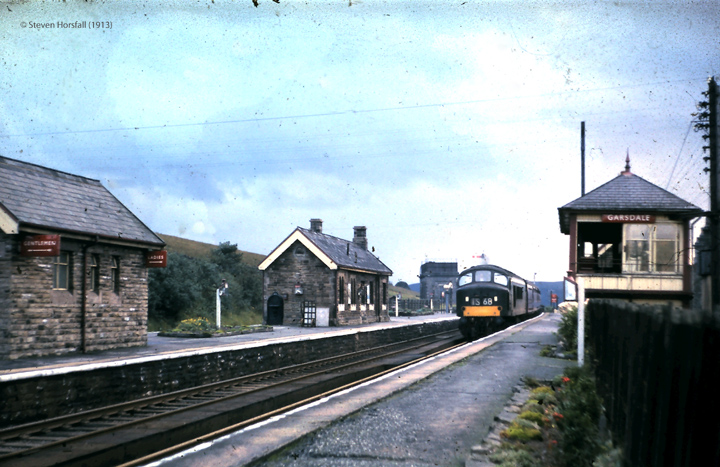 Brief description of image
Garsdale Station: Context view from the northwest in the 1960s.
Image Contributor
SCRCA Project Contributor: Steven Horsfall
Date-related Note
Early 1960s, probably 1963
This is one of a number of images kindly donated for use on the SCRCA project by a Friend of (and volunteer on) the Settle and Carlisle Line, Steven Horsfall.  Steve's father and friend took the images in the early 1960s, probably 1963 and show many structures that have since been removed or changed.
Mr Horsfall, snr and his colleague, Mr Peter Boocock, were members of the Halifax Cine Club who were allowed access by British Railways onto the line to record a film of the Settle and Carlisle line.  The photographs that have been loaned to us were taken during their many visits made in 1963 to make that film of the railway.
Also in the image on the right hand side is the signal box on the down passenger platform /location-summaries/structure-256700.