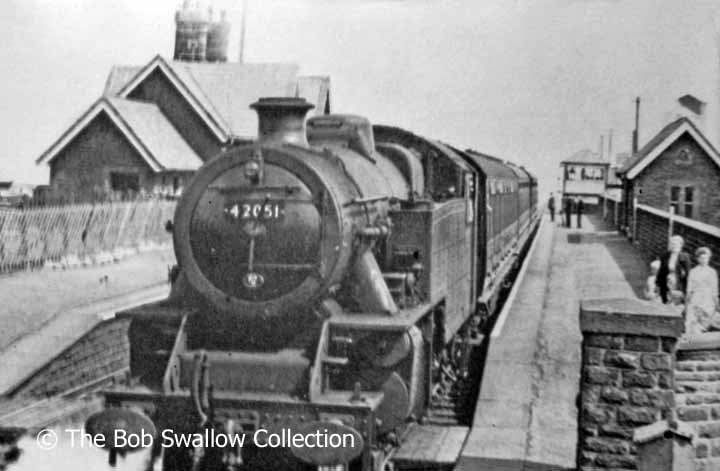 Brief description of image
42051 at Ribblehead Station with Signal Box plus Down platform and waiting room
Image Contributor
SCRCA Project Contributor: Bob Swallow
Contributor's Reference
PICT0155
Date-related Note
Between 14/09/1950 and 24/07/1964
Description: Fairburn Class 4P 2-6-4T locomotive number 42051 about to depart from Ribblehead Station with a 'Down' stopping passenger service. Three structures that have since been demolished are clearly visible on the right-hand side of this image:
Ribblehead Signal Box;
the original 'Down' platform; and
the original 'Down' Waiting Room
Date: The locomotive dates the image to sometime between September 14th 1950 and 24th July 1964.
General notes: This image forms part of Bob Swallow's personal collection. Its clarity / quality has been adversely affected by the transfer from print to 35mm slide and, more recently, from slide to digital image. However, it is still clear enough to provide interesting and valuable information.