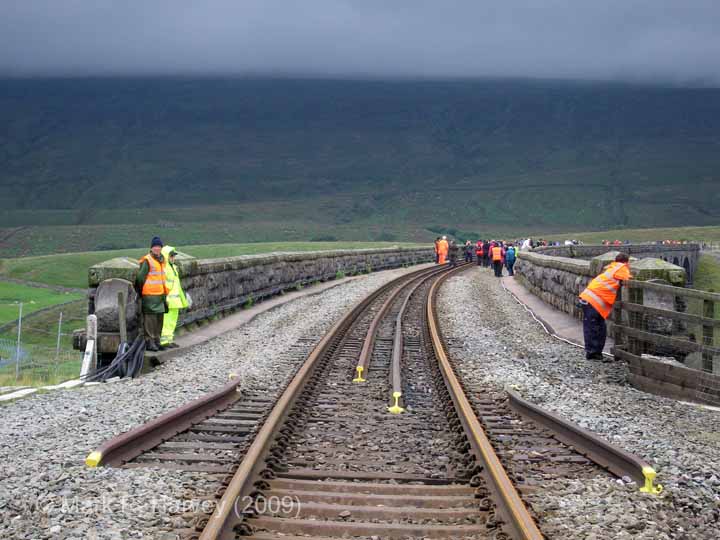 Brief description of image
Ribblehead Viaduct: The rail-deck viewed from the south
Image Contributor
SCRCA Project Contributor: Mark R. Harvey
This photograph was taken during the specially organised "Ribblehead Viaduct Walk" event on 26th July 2009. The line was closed for engineering works and specially trained guides were authorised to accompany pre-booked groups across the viaduct under the close-supervision of Network Rail personnel. The photographer was one of those guides.
The pair of angled rails outside the main running rails are guide rails. They are designed to work in conjunction with the catch rails located between the running rails to keep derailed trains centred on the running tracks and away from the parapet walls.
The viaduct is curved rather than straight and the curve can be clearly seen in this image.
The moody-looking hill in the background is Whernside.