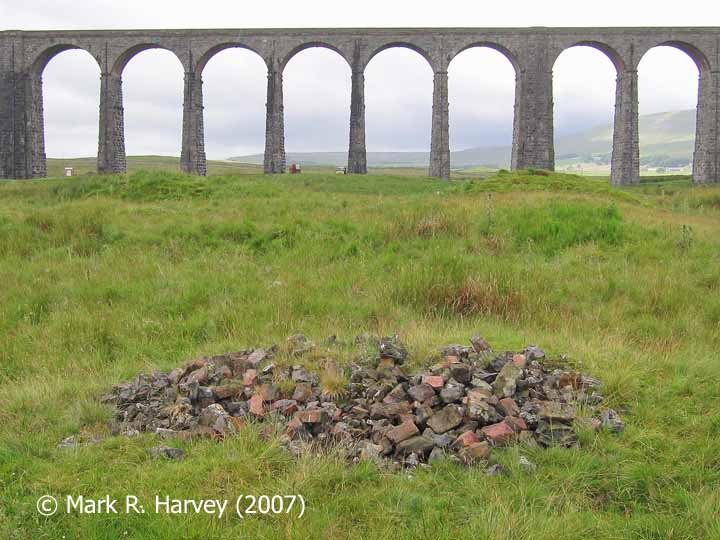 Brief description of image
Rejects from the Railway Construction Camp Brickworks with Ribblehead Viaduct beyond.
Image Contributor
SCRCA Project Contributor: Mark R. Harvey
Contributor's Reference
ADP_023
The pile of bricks in the foreground are 'rejects (a.k.a. 'wasters') from the brickworks. The two grass-covered mounds in the middleground (immediately beneath the bottom of the viaduct) are the remains of the demolished chimneys.