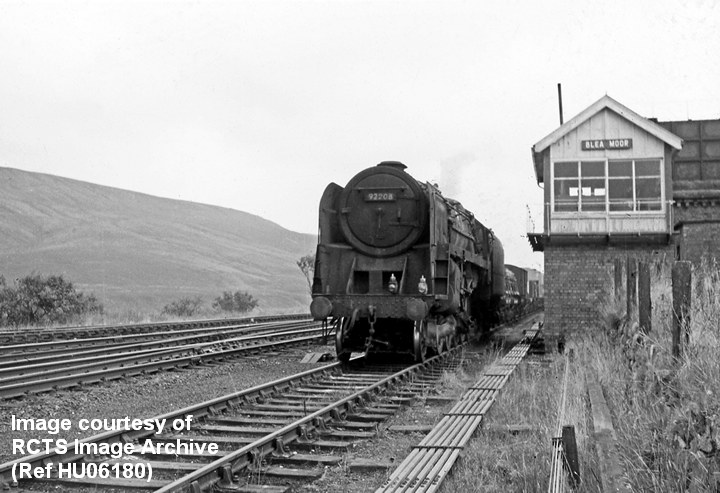 Brief description of image
Blea Moor Signal Box and 'Up' Tank House from the south with Cl 9F No. 92208.
Image Contributor
SCRCA Project Contributor: Railway Correspondence and Travel Society (RCTS)
Contributor's Reference
HU06180
Class 9F Number 92208 hauling an 'Up' goods passing Blea Moor Signal Box. The 'Up' Tank House is partially visible beyond the signal box.
This image was kindly supplied by the RCTS Image Archive (RCTS reference HU06180) - see:
https://rcts.org.uk/features/archive/