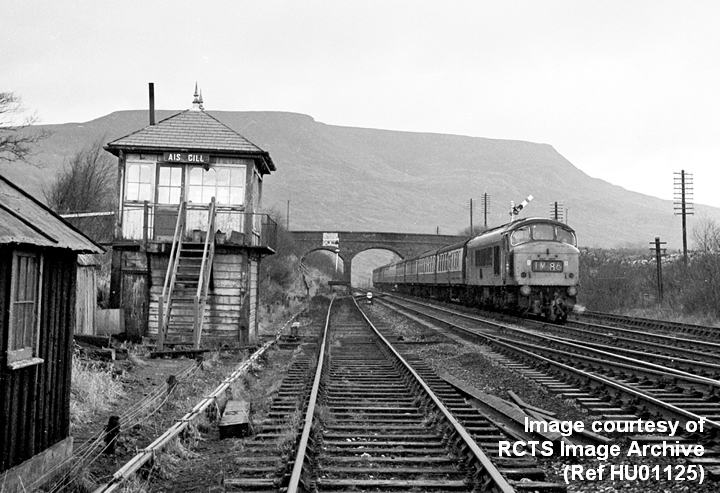 Brief description of image
Ais Gill Signal Box and Sidings, context view from SSE with 46 184.
Image Contributor
SCRCA Project Contributor: Railway Correspondence and Travel Society (RCTS)
Contributor's Reference
HU01125
A context view of Ais Gill Signal Box and Ais Gill Sidings from the south-southeast.
The 'Down' lie-by siding is in the centre-foreground.
A class 46 locomotive (number 184) is hauling a southbound passenger train on the 'Up' main line.
This image was kindly supplied by the RCTS Image Archive (RCTS reference HU01125) - see:
https://rcts.org.uk/features/archive/