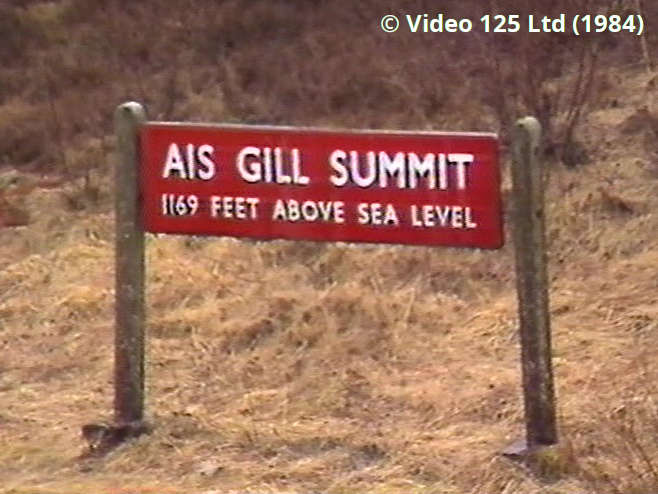 Brief description of image
The summit sign beside the 'Down' line at Ais Gill in 1984 (SE Elevation).
Image Type
Elevation view
Image Contributor
SCRCA Project Contributor: Video125 Ltd
This image is a crop from a still extracted from video footage shot in 1984 by Video125 Ltd for the company's first commercial video entitled "A Driver's Eye View of the Settle & Carlisle Railway". The image is used here with the kind permission of the company's Managing Director Peter Middleton.