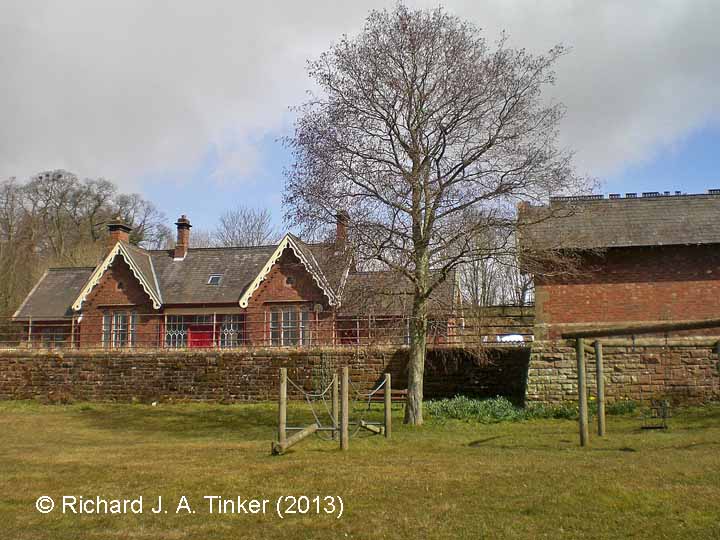 Brief description of image
Long Marton Station: Context view from the playing field to the south-west.
Image Contributor
SCRCA Project Contributor: Richard J. A. Tinker
The structure on the left is the former Booking Office on the Up platform. The structure on the right is the former Waiting Room on the Down platform.