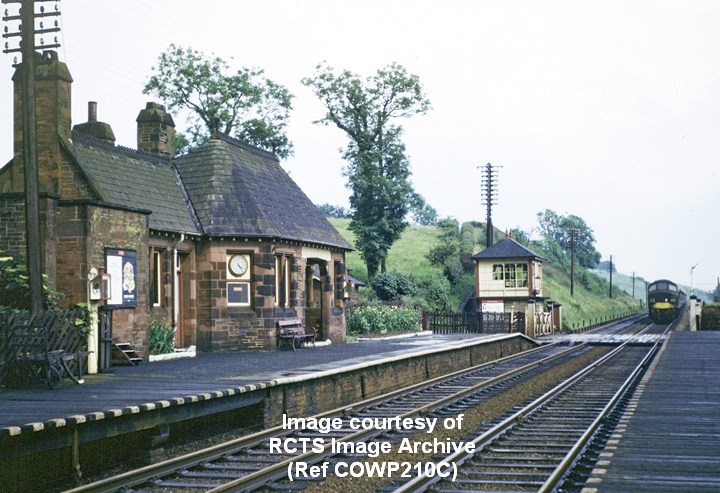 Brief description of image
Culgaith Station, view to ESE from 'Down' platform with Sulzer Type 4 loco.
Image Contributor
SCRCA Project Contributor: Railway Correspondence and Travel Society (RCTS)
Contributor's Reference
COWP210C
Date-related Note
June 1963
An attractive view of Culgaith Station taken from the 'Down' platform, looking east-southeast. The main station building, signal box and level crossing are clearly visible, as are parts of the 'Up' and 'Down' platforms (left & right respectively). This image clearly illustrates the two construction methods used for the 'Up' platform. A row of telegraph poles is also clearly visible and these appear to be in good condition. Note too the short white post beside the 'Up' platform suporting an oil lamp (left).
A northbound passenger train hauled by an unidentified Sulzer Type 4 locomotive is approaching the station on the 'Down' mainline.
This image was kindly supplied by the RCTS Image Archive (RCTS reference COWP210C) - see:
https://rcts.org.uk/features/archive/