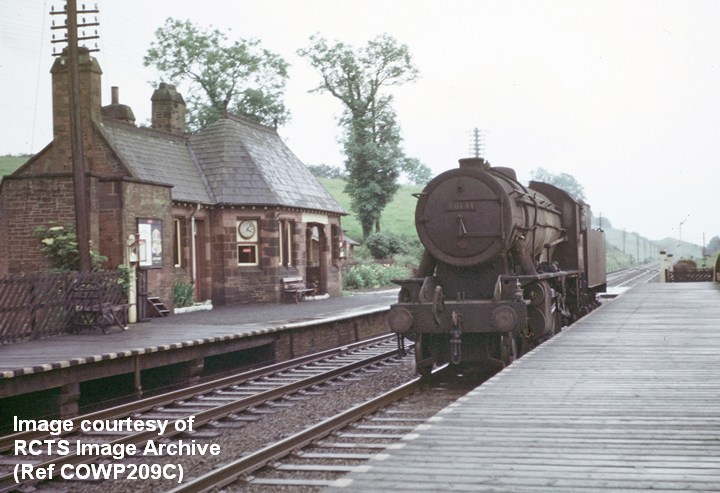 Brief description of image
Culgaith Station, view to ESE from 'Down' platform with 8F (WD) No. 90141.
Image Contributor
SCRCA Project Contributor: Railway Correspondence and Travel Society (RCTS)
Contributor's Reference
COWP209C
Date-related Note
June 1963
Culgaith Station taken from the 'Down' platform, looking east-southeast. The main station building is clearly visible, as are parts of the 'Up' and 'Down' platforms (left & right respectively).
A War Department class 8F (No. 90141) is running light engine through the station on the 'Down' mainline.
This image was kindly supplied by the RCTS Image Archive (RCTS reference COWP209C) - see:
https://rcts.org.uk/features/archive/