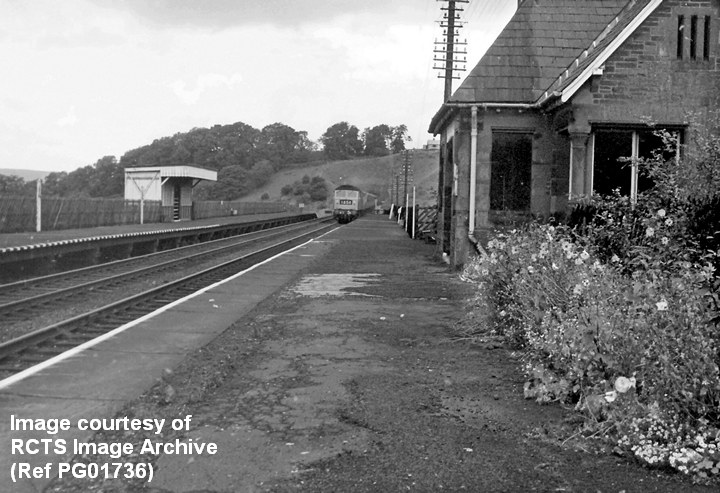 Brief description of image
Culgaith Station looking WNW, with platforms, waiting shelter & booking office.
Image Contributor
SCRCA Project Contributor: Railway Correspondence and Travel Society (RCTS)
Contributor's Reference
PG01736
Date-related Note
Mid / late 1960s.
Context view looking west-northwest along the 'Up' platform at Culgaith Station. The 'Down' waiting shelter is clearly visible beside the 'Down' platform (left) and the booking office building is partially visible beside the 'Up' platform (right).
In the distance, a class 47 is has just emerged from the south portal of Culgaith Tunnel and is approaching the station with a southbound passenger train.
This image was kindly supplied by the RCTS Image Archive (RCTS reference PG01736) - see:
https://rcts.org.uk/features/archive/