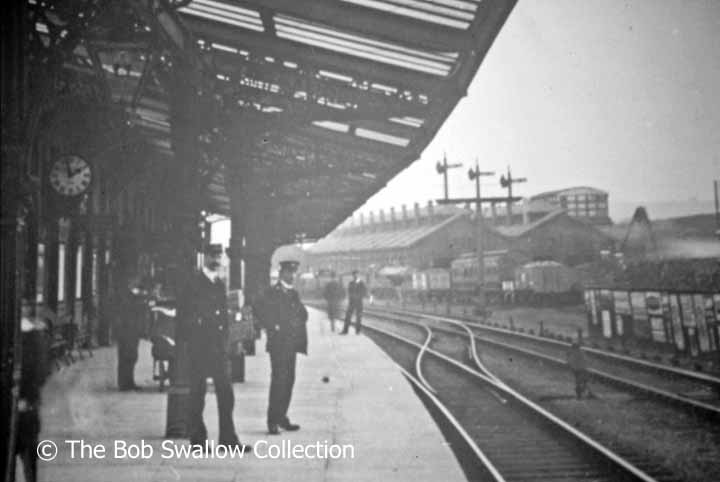 Brief description of image
Hellifield Station 'Up' platform and canopy, with Engine Shed / MPD beyond.
Image Contributor
SCRCA Project Contributor: Bob Swallow
Contributor's Reference
PICT0024
Date-related Note
Probably circa 1900-1910
Description: A view to the northwest along the 'Up' platform of Hellifield Station. Note the uniformed station staff (left foreground), clock (left-centre) and platform canopy (top-centre). The Midland Railway Company's engine shed (MPD) and the associated elevated water tank are visible in the distance (right-centre).
Date: Not known, but probably circa 1900-1910.
General notes: This image forms part of Bob Swallow's personal collection. Its clarity / quality has been adversely affected by the transfer from print to 35mm slide and, more recently, from slide to digital image. However, it is still clear enough to provide interesting and valuable information.