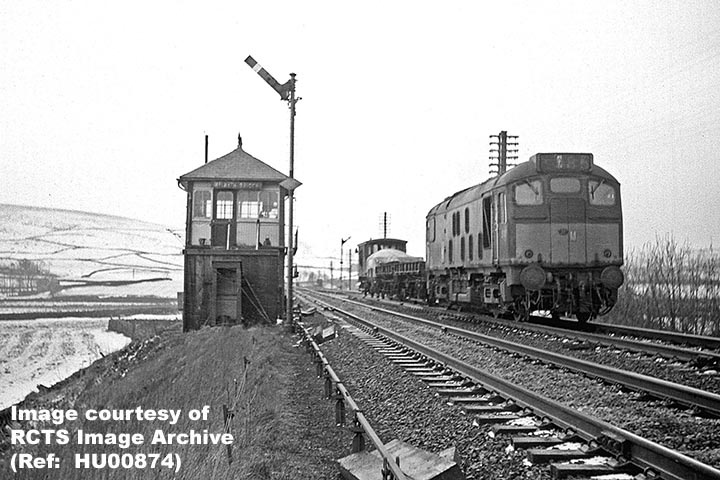 Brief description of image
Helwith Bridge Signal Box, context from north with Class 25 D5149.
Image Contributor
SCRCA Project Contributor: Railway Correspondence and Travel Society (RCTS)
Contributor's Reference
HU00874
A context view of Helwith Bridge Signal Box from the north, with a short infrastructure train passing southbound hauled by class 25 diesel number D5149.
The point-rodding visible in the foreground controlled the turnouts associated with the northern access to Ribblesdale Lime Works Sidings (Location ID 240980). The turnouts for the southern access are just visible in the distance (beyond the guards van).
This image was kindly supplied by the RCTS Image Archive (RCTS reference HU00874) - see:
https://rcts.org.uk/features/archive/