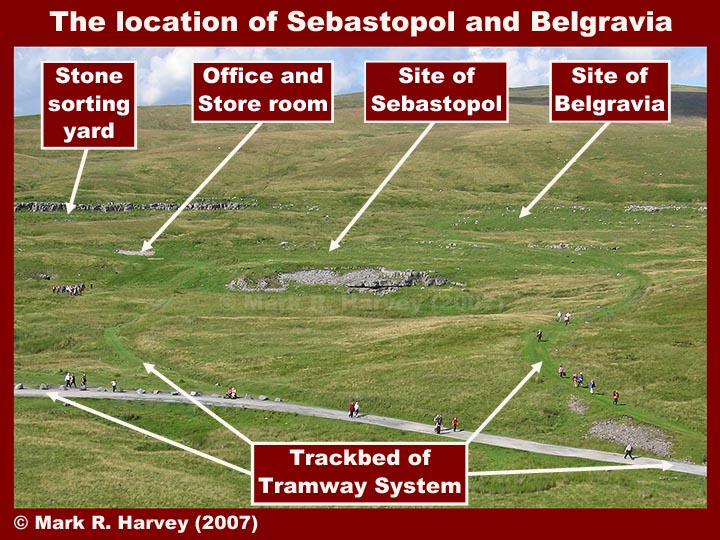 Brief description of image
The locations of Sebastopol and Belgravia, viewed from Ribblehead Viaduct
Image Contributor
SCRCA Project Contributor: Mark R. Harvey
Contributor's Reference
ADS_018
The locations of the following sites / structures associated with the Ribblehead Railway Construction Camp are visible and labelled in this annotated photograph:
Several parts of the abandoned tramway system are clearly visible in this photograph. They appear as darker green lines of smoother grass, curving through the rougher vegetation. Also, the grey-coloured access road lies on the alignment of a section of the tramway.
The limekiln and adjacent small quarry are also visible in the centre of the image, although these are not labelled.
The photograph was taken from Ribblehead Viaduct during the specially organised "Ribblehead Viaduct Walk" event on 22nd July 2007. The line was closed for engineering works and specially trained guides were authorised to accompany pre-booked groups across the viaduct under the close-supervision of Network Rail personnel. The photographer was one of those guides.