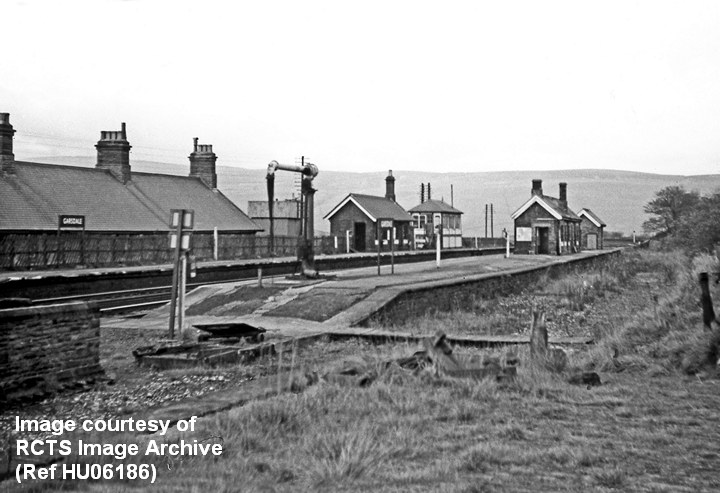 Brief description of image
Garsdale Station in the 1960s (shortly after Hawes Branch track lifted), from SW.
Image Contributor
SCRCA Project Contributor: Railway Correspondence and Travel Society (RCTS)
Contributor's Reference
HU06186
Date-related Note
Circa 1960s.
A general (context) view of Garsdale Station from the cattle dock (foreground), looking northeast. The photograph is believed to have been taken at some point during the 1960s, probably not long after the trackwork for the Hawes Branch had been lifted.
The 'Up' platform water crane is still standing, but the water crane for the branch platform has been removed (although the plinth / drain surround is still visible in the foreground).
This image was kindly supplied by the RCTS Image Archive (RCTS reference HU06186) - see:
https://rcts.org.uk/features/archive/